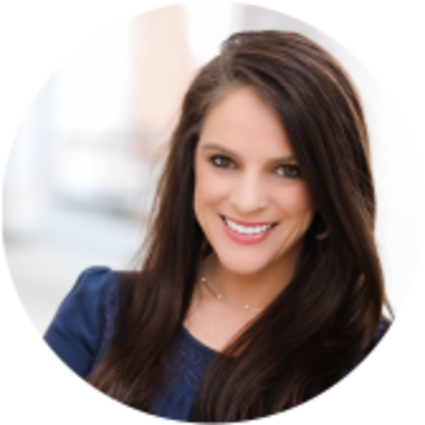 Ashlin Grant
REALTOR® | License #S-51528
A little about me
and why I love real estate
Hey there! Ashlin Grant here. I am delighted to introduce myself as a full-time Mississippi licensed REALTOR®. I assist buyers and sellers of finer homes in Hattiesburg, MS and the surrounding areas. I look forward to getting to know you and your family as we take on the adventure of finding your new home or preparing your current home for market! Before we
begin our journey, I'd like to share a little bit about mine – just so you know, you're in good hands.
I am a life-long native of the Pine Belt. Growing up and being the daughter and granddaughter of general contractors. I am grateful for my family instilling in me, the importance of relationships and community as an integral part of what makes a place your home. I am a fourth-generation graduate of Oak Grove High School. The roots of the Pine Belt run deep in my family, which is why I returned to Hattiesburg after completing my marketing degree at Mississippi State
University. #HailState
My husband, Josh and I have two young children. Josh is also a Hattiesburg native where his father and grandmother owned and operated GR & Associates, a local real estate firm. With my passion for real estate alongside my upbringing and exposure to construction, I guess you can say I was destined to be a REALTOR®!
My Commitment to Buyers
Juggling the priorities of work and family can sometimes feel overwhelming to home buyers. You can rest easy knowing I am here to ease the burden, while offering local market insight and specialized assistance in helping you find your dream home!
My Commitment to Sellers
It's true, a home is an investment; now allow me to add value by maximizing your return! Trust and know that I will provide professional knowledge and expert advice while listing and marketing your property to potential buyers both near and far.
As we explore the details of your real estate needs, I promise to be there with you every step of the way. It will be a fun, exciting, positive, and a truly memorable experience with me at your side! I can't wait to meet you! Until then, here's a quote I'll leave you with…
"If you're going home, the journey is never too hard." – Angela Wood
Our clients are awesome
and here is what they are saying
"Wonderful experience using Ashlin Grant ! Couldn't ask for an easier more professional experience!"
"We had a wonderful experience working with Ashlin to purchase a new home for our family! We were new to the area, and she was highly knowledgeable about the community, neighborhoods and schools. She was kind and patient with our timeline and went above and beyond to make our transition a smooth one!"
Megan Pace
Hattiesburg, MS
"Ashlin is the best! Her communication is unmatched and she is very knowledgeable of all the questions I had. Ashlin thank you for all your hard work. I look forward to contacting you in the future about houses."
Russ Singleton
Hattiesburg, MS
"We loved working with Ashlin!! She was always available to answer any of our questions and guide us through the overall process of purchasing our new home. I would highly recommend her to anyone buying or selling a home in the future! Thank you, Ashlin! :)"
Natalie Maddox
Hattiesburg, MS
"We were referred to Ashlin by Hallman Property Management. Not knowing the area, we were fortunate that our property management firm referred us to Ashlin. Ashlin was a high value partner in the sales. She brought us an offer within a very short period of time - days. Nothing but praise for Ashlin..."
John Augustin
Frisco Texas
"Ashlin went above and beyond to help me navigate through multiple offers. She was very patient in answering my numerous questions. She did an awesome job! I will certainly recommend her to others."