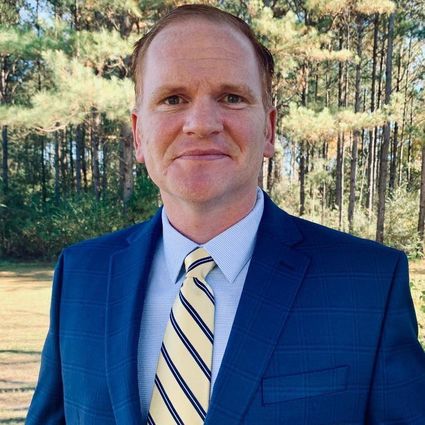 Joe Brumfield
REALTOR® | License #S-57228
A little about me
and why I love real estate
I'm Joe Brumfield, REALTOR® with South and Company Properties. I am a husband, father of three, and an 18 year active Army veteran. My family and I have relocated about ten times, living from Hawaii to North Carolina and many places in between. We certainly appreciate what if feels like to move and the challenges you can expect when buying or selling a home.
I enjoy hunting and fishing with my kids and working in the outdoors on our property. I try to maintain an active lifestyle. Running, biking, lifting weights, and shooting in preparations for SWAT competitions with army buddies against some of the best departments in the State.
Why I enjoy real estate
Real estate is the people business, the trust business. Getting to help those who are trusting me with what is often their largest asset is a tremendous responsibility. The kind of responsibility that gives me purpose worth waking up and getting after it every day for them. I am happiest when I am engaged as a member of a team working together to achieve a common objective. Serving as a REALTOR® gives me the opportunity help people accomplish their goals and work to fix the issues that are sure to come up along the way. Just as I have my entire adult life in the military.
Education and experience
US Army First Sergeant
American Military University, Bachelors in Psychology
Airborne Ranger
Three-time Iraq Freedom veteran
Operation Unified Response (Haiti) disaster relief
Listings you'll love
with the expert advice you deserve
Our clients are awesome
and here is what they are saying
"Our experience with South and Co. has been outstanding. Jessica assisted us with buying our new home and selling our old one, and we are so happy that we partnered with her and South and Co. for both endeavors. Jessica and the rest of her team at South and Co. are extremely knowledgeable in all aspects of real estate. They guided us through the whole process as both buyers and sellers, and were easily able to answer any questions we had along the way. Most importantly, they were so warm and friendly and genuinely cared about our goals and needs - it was like partnering with close friends or family. We highly recommend for anyone who is interested in buying or selling a home or land to partner with South and Co. and see what they can do for you! We believe that you will be every bit as satisfied with your experience as we were with ours. Thanks again, Jessica, Mike, and everyone at South and Co., for making our buying/selling experience so great!"
Chris and Jennifer N.
Petal, MS
"Mike, Thanks again for everything. I have been very pleased with my experience with South and Company, and I greatly appreciate your efforts to make everything go as smoothly as it did for Jennifer and me. Thank you again, so very much. May you and yours have a very blessed and prosperous 2022 and beyond. Sincerely, Chris Nickell"
Chris Nickell
Buyer: Petal, MS
"Joe gets the job done right. He will take good care of you."
"Working with Amanda was a great experience from start to finish. We told her what we were looking for in a house and she delivered within a month. She was always available when I call and very attentive to details. Highly recommend Amanda to anyone interested in either buying or selling a home. She is great."
John Reilman
Perkinston home buyer
"Working with Amanda was a rewarding and pleasant experience. She listened to our needs and brought only properties that fit our profile. Throughout the process she was very professional and attentive to my many questions. I would not hesitate to recommend Amanda as either a buyer's or seller's agent. Five star performer across the board."
"Amanda was so easy to work with, very responsive and personable. She made everything so easy to seal the deal on our dream. I will definitely use her again any chance I get!!"
Anna Jenkins
Poplarville, MS
"Wonderful experience using Ashlin Grant ! Couldn't ask for an easier more professional experience!"
"We had a wonderful experience working with Ashlin to purchase a new home for our family! We were new to the area, and she was highly knowledgeable about the community, neighborhoods and schools. She was kind and patient with our timeline and went above and beyond to make our transition a smooth one!"
Megan Pace
Hattiesburg, MS
"Ashlin is the best! Her communication is unmatched and she is very knowledgeable of all the questions I had. Ashlin thank you for all your hard work. I look forward to contacting you in the future about houses."
Russ Singleton
Hattiesburg, MS
"We loved working with Ashlin!! She was always available to answer any of our questions and guide us through the overall process of purchasing our new home. I would highly recommend her to anyone buying or selling a home in the future! Thank you, Ashlin! :)"
Natalie Maddox
Hattiesburg, MS