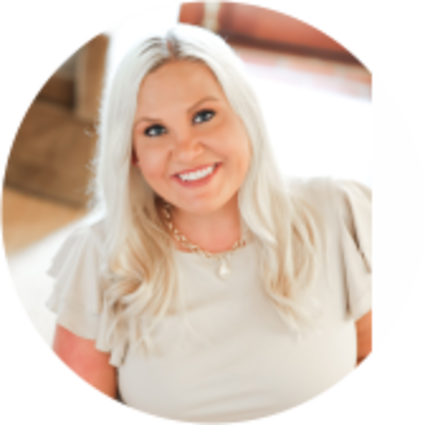 Laiken Gilliland
REALTOR® | License #S-52587
A little about me
and why I love real estate
Hello! I am Laiken Gilliland and I am honored to introduce myself to you as a full-time Mississippi licensed REALTOR® actively helping buyers and sellers throughout the greater Pine Belt area. I have had the pleasure of serving countless clients in the sale and purchase of homes and land since 2017. I sincerely believe that my greatest value as a REALTOR® is holding true to the values of honesty, trust, and confidence. The personal connection that I have developed with each and every client has deeply impacted my approach as a Real Estate professional, which is why I pour my heart into each and every client relationship.
My Real Estate career is preceded by two years commercial sales experience and five years business management. These experiences compliment my sales and business knowledge while enhancing the services and value offered to my clients. I always strive to be accessible to the needs and wants of my clients.
As with any profession, there are moments and experiences that become motivating factors in one's career. My greatest reward in Real Estate is satisfied when witnessing the smiling faces and gratified emotions of a first-time home buyer, or a family closing on their forever home. Helping clients reach their goals and achieve their dreams is my greatest passion, and I am so fortunate to claim it as my career! These are just a few reasons why I love all things Real Estate.
My husband, Jared, and I are residents of Petal where we are raising our three children. Like every other parent, our lives are happily filled with chauffeuring kids to baseball, football, softball, and last-minute school projects. Raising three children is not for the faint of heart, but their quick wit and individual personalities have taught me to think on my feet and to multitask like no other experience could.
I have lived in several communities throughout the Pine Belt while growing up including Oak Grove, Runnelstown, and now Petal. I am a native of the communities I serve, which offers me a well-rounded knowledge of the local market and enables me to better assist my clients in search of the perfect place to call home.
Selling a home can sometimes be filled with emotion and purchasing a home could likely be the largest investment you will ever make. Trust in me and I will accept the responsibility with honor. You will quickly see that my primary focus is helping and serving rather than producing and closing. My past clients can attest to this and it is my commitment to you as a future client. If you are considering purchasing or selling Real Estate and would like professional guidance and personal attention without a high-pressured sales approach, I'm the agent for you! Contact me today, I can't wait to meet you!
Listings you'll love
with the expert advice you deserve
Our clients are awesome
and here is what they are saying
""We lucked up and found Laiken when calling the yard sign to see a house. We were moving to the area and needed an agent. Laiken was honest about the areas, the market, and had a similar interest and taste so it made house hunting from 2 hours away so much easier. If Laiken didn't know something, she would find it out. She was patient with our six month search and understood how important finding the right property was.""
Paige Hutchinson
Petal, MS
""We feel like Laiken took a special interest in our family. She made us a priority and was determined to put us in a home that we would love. No matter what day/time we contacted her, she was always there to answer our questions and quell our anxieties. She was patient, honest, hardworking, and knowledgeable. She definitely made our home buying experience a pleasantly memorable one.""
Tory Moody
Hattiesburg, MS
""We have been looking at properties remotely from California, which can be difficult. Laiken was the only realtor that offered to go to the property and using video chat to show us around. This helped immensely and we felt comfortable enough to make an offer. She will be our go to person for buying and selling property from now on. When the closing was delayed, Laiken worked out a deal for us to take early occupancy of the property and was always quick to respond when we had any questions. Which is really helpful when you're buying property from across the country. Now that we've started the process of moving back home to Mississippi we've started working with Laiken in person on buying land and the process is already going smoothly. If you need a realtor that will work hard and think up innovative ways to help with your buying or selling, then Laiken Gilliland is the one for you.""
"Laiken was very down to earth and listened to all of my questions and concerns. Laiken was always available and provided me with straight forward answers. I'd gladly recommend Laiken to any of my friends and family for their buying and selling needs."
""Thank you for your professional help. ""
""If we ever buy another house in the future, If Laiken is still in the real estate game, she will be our realtor.""
""Lake made buying our home easier than a trip to the grocery store.""
Daniel Serrano
Hattiesburg, MS
""As out-of-town buyers who were totally unfamiliar with Hattiesburg, we relied heavily on Laiken's advice and quickly came to trust her judgement. She was always available and energetic in her duties that we required.""
Barbara Holme
Hattiesburg, MS
""Mrs Laiken was super helpful, kind, and patient especially for me being a first time home buyer! ""
Dalton Prescott
Petal, MS
""I was referred to Laiken Gilliland by a friend that had used her on previous sales. Laiken was very professional, competent and friendly. I would definitely use her again and recommend her.""
Pamela Fortner
Hattiesburg, MS