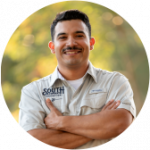 Mike Ranger
REALTOR® | License #S-57855
A little about me
Hello, Mike Ranger here!
Real Estate is the most exciting way for me to help others. I relish the opportunity to assist buyers in finding the house of their dreams or help clients sell a great piece of property. Becoming a homeowner or owning land is a truly moving experience in a person's life and I'm honored to be a part of that. Integrity, loyalty, and persistence resonate with me. It is important that we get it done, and get it done right!
I am an Active Duty Service member, proud husband, and grateful father of three beautiful warrior princesses. When I'm not working a deal you'll find me training jiu-jitsu, competitive marksmanship, or working on renovation projects.