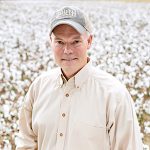 Bob Chain
REALTOR® | License #S-55493
A little about me
I am a lifelong resident of Hattiesburg, MS. Real estate is a second career for me and a profession of choice. For the past 30 years, I have been involved in the electrical utility and construction industry where I served as the CEO of Chain Electric. My extensive business background was heavily influenced by my father. He had high expectations and instilled in me a very strong work ethic where honesty and fairness were ideals to live by. Outside of work, I grew up in a family where hunting, fishing, and outdoor recreation was a way of life. My greatest passion has always been hunting in Mississippi where chasing whitetails and turkeys are my favorites! My wife Christy and I have been blessed with two daughters who also enjoy hunting. It is a pleasure teaching them and watching them as we continue family traditions and experience the outdoors together with memories that will last a lifetime. As I have gotten older, my love for hunting has become closely partnered with conservation and love of the land where I stand in awe of God's creation. I now understand the true value of a real estate investment can reach far beyond the monetary cost. Properties are often an integral part of creating memories that make a meaningful life. I am so excited to embark on a new career that gives me the opportunity to help others make wise real estate decisions as life needs change. It is my goal to assist you and your family with the unique satisfaction that can only be found through property ownership.
Our clients are awesome
"Our experience with South and Co. has been outstanding. Jessica assisted us with buying our new hom
…
Read More
e and selling our old one, and we are so happy that we partnered with her and South and Co. for both endeavors. Jessica and the rest of her team at South and Co. are extremely knowledgeable in all aspects of real estate. They guided us through the whole process as both buyers and sellers, and were easily able to answer any questions we had along the way. Most importantly, they were so warm and friendly and genuinely cared about our goals and needs - it was like partnering with close friends or family. We highly recommend for anyone who is interested in buying or selling a home or land to partner with South and Co. and see what they can do for you! We believe that you will be every bit as satisfied with your experience as we were with ours. Thanks again, Jessica, Mike, and everyone at South and Co., for making our buying/selling experience so great!"
Read Less
"Mike, Thanks again for everything. I have been very pleased with my experience with South and Co
…
Read More
mpany, and I greatly appreciate your efforts to make everything go as smoothly as it did for Jennifer and me. Thank you again, so very much. May you and yours have a very blessed and prosperous 2022 and beyond. Sincerely, Chris Nickell"
Read Less
"Joe gets the job done right. He will take good care of you."
"Working with Amanda was a great experience from start to finish. We told her what we were looking fo
…
Read More
r in a house and she delivered within a month. She was always available when I call and very attentive to details. Highly recommend Amanda to anyone interested in either buying or selling a home. She is great."
Read Less
"Working with Amanda was a rewarding and pleasant experience. She listened to our needs and brought o
…
Read More
nly properties that fit our profile. Throughout the process she was very professional and attentive to my many questions. I would not hesitate to recommend Amanda as either a buyer's or seller's agent. Five star performer across the board."
Read Less
"Wonderful experience using Ashlin Grant ! Couldn't ask for an easier more professional experience!"
"We had a wonderful experience working with Ashlin to purchase a new home for our family! We were new
…
Read More
to the area, and she was highly knowledgeable about the community, neighborhoods and schools. She was kind and patient with our timeline and went above and beyond to make our transition a smooth one!"
Read Less