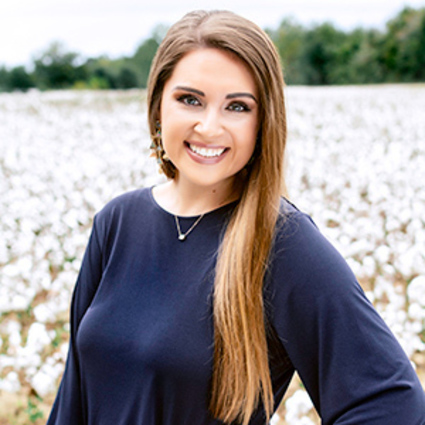 Hope Stringer
REALTOR® | License #S-54500
A little about me
and why I love real estate
Hi! I am Hope Stringer, a Mississippi licensed REALTOR® specializing in residential real estate in the greater Hattiesburg area and Jones County. Like most people, I enjoy the simplest things in life. Spending time with friends and family, being outdoors, and sipping coffee are just a few of my favorites. I thoroughly enjoy my career as a real estate professional. I love meeting new people and building strong client relationships, which makes my job pretty fun!
I love beautiful homes, pretty décor, and all things involving interior design. I have had an interest in residential real estate for as long as I can remember, and I must give credit where credit is due with thanks to my mother and her obsession with HGTV as my calling in to the world of real estate.
I strive to always be accessible in placing my client's needs first. I am trustworthy, hardworking, dependable, and anxious to serve you as my client! Please give me a call if you or anyone you know is looking to purchase or sell a home. I look forward to meeting you and promise to take great pride in being your REALTOR®!
Listings you'll love
with the expert advice you deserve
Our clients are awesome
and here is what they are saying
"I am accustomed to buying property by private treaty. This is the second time in my life (70 years) that I bought through a realtor. It was a pleasant experience. MS Hope is an excellent communicator! She promptly answered all our questions & kept us in the loop at all times. We bought the property solely by email communications & did not meet MS Hope until closing! It was a seamless process! Thanks!"
"As first time home buyers my husband and I were very unfamiliar with the home buying process. Hope Stringer helped us every step of the way. She was so eager to show us every house we were interested in. She took time out of her day to search for homes on the market that fit the description we were looking for. Hope is very talented when it comes to finding a house that really suits your taste. We ultimately chose a home that Hope originally recommended. Hope was professional during negations between us and the seller and got us a price we were more than pleased with! We had a wonderful experience buying our first home and look forward to using Hope as our realtor in the future!"
Mandy Dillard
Ellisville, MS Home Buyer
"Hope helped us look for weeks until we found the perfect home. After we found it, she helped us through the entire process and made it as easy as it could be made. I've lived there for a month now, and plan on living there for many more years! If you're looking for someone who is dedicated, cares about her work, and who she does it for then Hope Stringer is your girl!"
Cole Hinnant
Hattiesburg, Ms